Slik PBH-45LP Tripod Ball-Head Review
All sample photos and product shots of this review were captured by Christophe Anagnostopoulos unless otherwise noted.
February 01, 2023 -> Full Review was published.
***Reading Time: 20 minutes***
Intro
I find it very interesting that although I daily use a ball-head for my work the last decade, many times more than one or two at the same time, I have never written any review about those that I prefer to use. The same applies for tripods as well but that will be analyzed in another review.
So it's a good time to start sharing my thoughts on my most recent ball-head and in this review I will write my experiences on using the Slik PBH-45LP ball-head.
Total Views: 363
Daily Views: 1
A Small Note about Tripods and Ball-Heads
When someone new to photography ask me what should be the first thing in terms of gear that he or she should buy, except obviously from a camera and a lens combo, I always respond with the same answer: first get a good tripod.
A good tripod will certainly make you a better photographer in the long run as in the beginning it will give you the necessary time to think more about your framing while at the same time stabilizing your shots.
But no matter how good and stable a tripod might be, it still needs a good partner, the tripod head, to offer the best possible experience to the user.
There are many types of tripod heads available, each one of them designed primarily for a specific use, although all of them can be used for nearly every situation and genre.
I personally prefer to use a ball-head as it is the jack-of-all-trades for most of the shooting scenarios that I come across every day.
From landscape and astrophotography to real estate and filmmaking.
This is of course a personal preference, and for some other photographer, another type of tripod head might be more suitable.
Slik Brand

Slik is a renowned Japanese manufacturer that produces high quality monopods, tripods legs and heads since 1948.
The original and innovative designs of Slik have become industry standards, resulting in 6 prestigious MITI (Japanese Ministry of Int. Trade and Industry) Awards.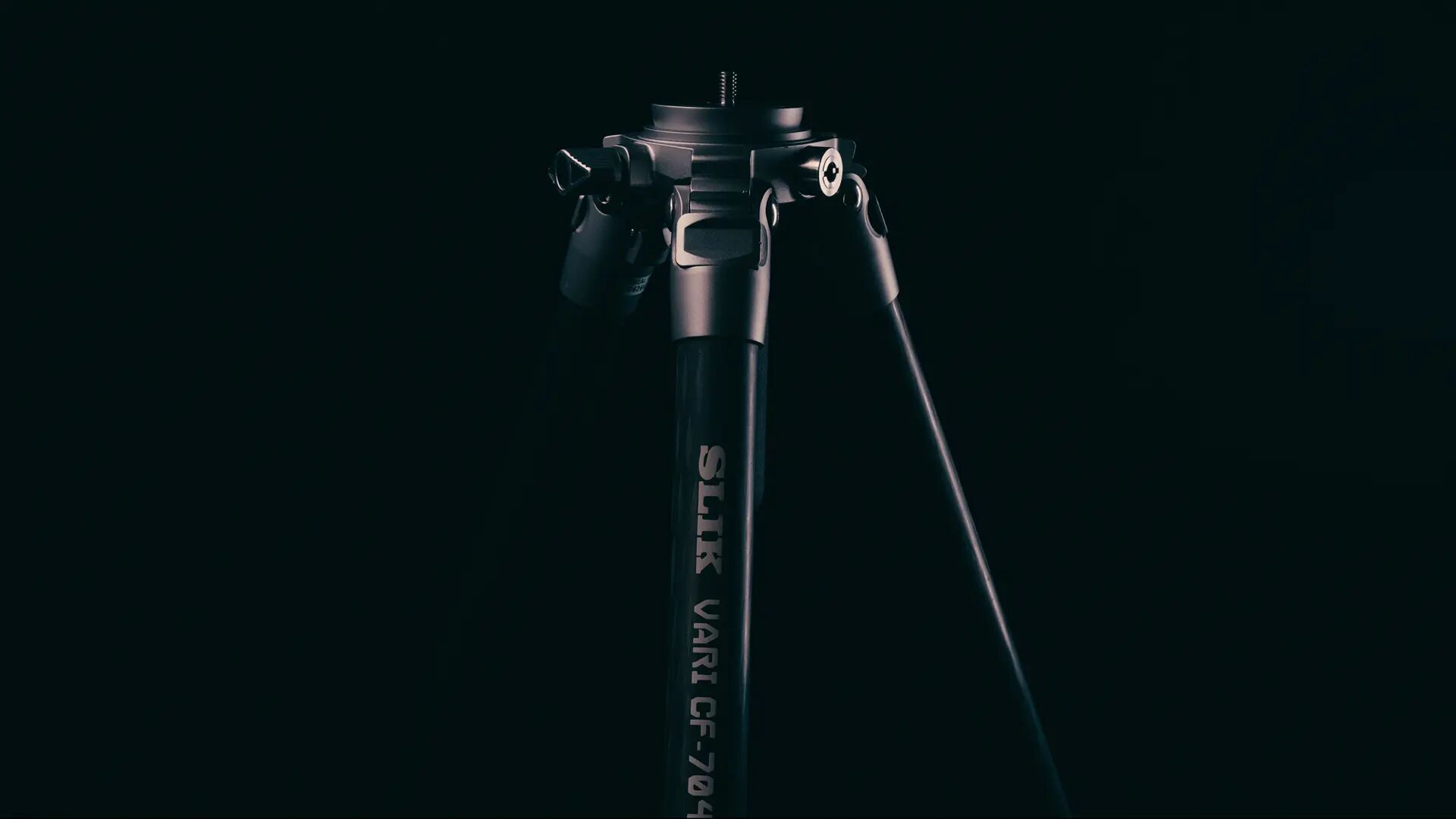 I've been using Slik tripods and heads for the last four (4) years in every possible scenario and not even once I encountered any issues while using them.
I particularly like their minimal and modern design, their exceptional build quality, as also their overall size and weight, considering that most times I carry two tripods on my backpack while hiking in remote locations.
*Disclaimer*

Although I have collaborated multiple times with Slik Global brand before this review (and will possibly continue to do so in the future), still I must state that this is not a paid post, and I'm only sharing my honest thoughts based on my experience while using the Slik PBH-45LP ball-head.
I used the Slik PBH-45LP ball-head in a variety of situations and conditions, and the tests were made with the following tripod legs:
Slik Vari CF-704
Slik Pro CF-833
Slik Pro CF-834
Manfrotto 055XPROB
Build Quality & Design



The first thing that I always check and test in any product is the build quality.
Slik is a name synonymous to great build quality, as their products are being designed and engineered in Japan, following high quality standards, and incorporating the best materials.
And that can be easily seen directly in the case of the Slik PBH-45LP ball-head.
The ball-head feels very premium in hands, designed to withstand any weather conditions and heavy duty professional usage.
It is made of aircraft grade aluminium and the with the exception of a small screw that can be seen just above the Slik logo, the overall construction is very solid, not leaving anything exposed that would compromise its performance.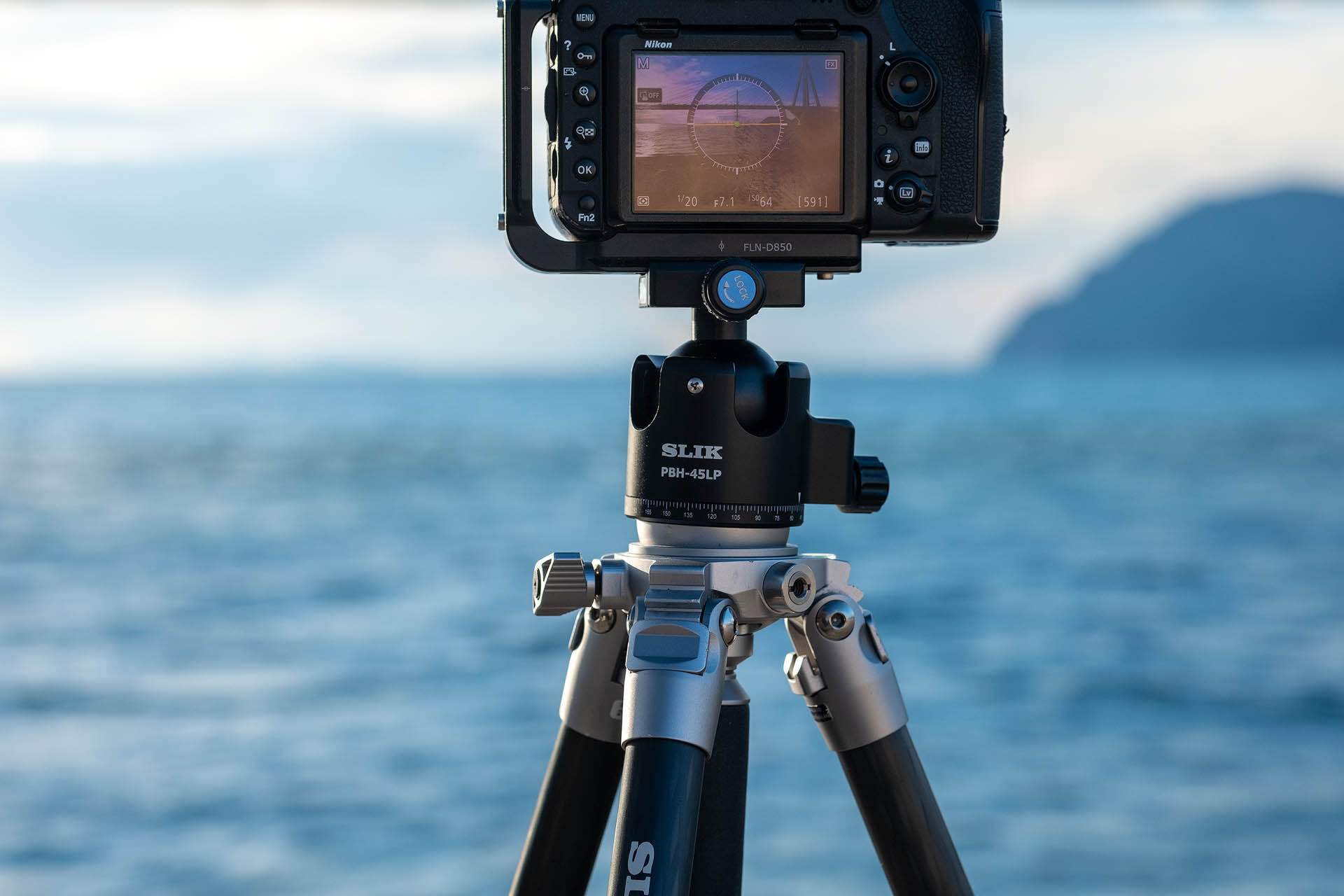 It has a subtle black paint finish, while the Slik logo and model number are painted in white.
The panning degrees on the bottom of the ball-head are also painted in white, to ensure that can be read in low light conditions.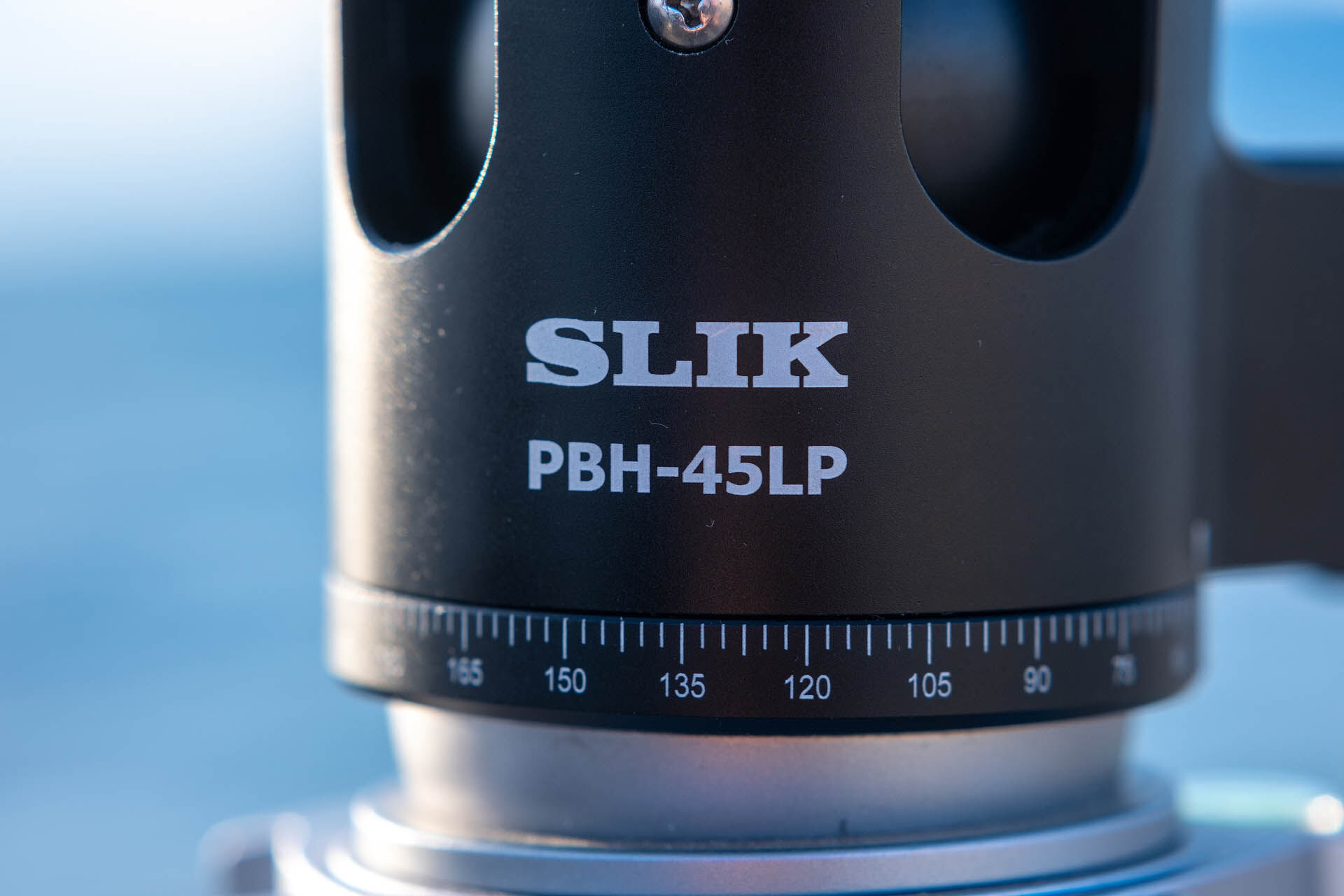 Other Features
The ball-head features an Arca-Swiss compatible quick release shoe, something in my opinion very important as in our days most hybrid photographers have permanently attached a cage in their (mirrorless) cameras, or even an L-Bracket when the want to quickly change from landscape to portrait orientation out in the field.
It is also important to note that the quick release shoe has a safety Shoe Stopper Pin to ensure that the camera will not slip away if the quick release lock is not secured properly. It is always nice to have a double safety measure that will protect our expensive cameras from an accidental error.
It also has two bubble level tools mounted on the quick release shoe, one on the top and one on the side, that can be very useful and will definitely help the user to balance the camera out in the field.
Although the in-camera level adjustment tool would be more accurate, still these two bubble level tools can be of help when the tripod is in a position where the camera LCD is not so visible to the eyes of the user.
Main knobs



There are three (3) main knobs (Ball Lock, Pan Lock, Shoe Lock) to utilize on the ball-head:
The Ball Lock Knob
The Pan Lock Knob
The Camera Shoe Lock
Ball Lock Knob
The Ball Lock Knob is obviously the bigger amongst the three of them, as it is the one that will be used most of the times.
It has a very good size and feels so smooth and fluid while unlocking it, and stiffens progressively as the knob is rotated close to the locking point.
Pan Lock and Camera Shoe Lock Knobs
The Pan Lock knob and the Camera Shoe Lock knob have a very similar size, with the only difference that the Camera Shoe Lock has a plastic grip to ensure that if for example you are operating in low light conditions and try only by touch to unlock that knob, to be certain which knob is.
I found the Pan Lock Knob to be very stiff, requiring a lot of strength in order to pan the ball-head.
That's not necessarily a bad thing, still I had to note it.
All three knobs also offer a very good and solid grip, and it is so easy to operate (lock/unlock) them no matter if you are rotating them with your naked hands or while wearing gloves.
Please note that all three knobs also offer the proper level of resistance as feedback to the user, to understand when they are locked or unlocked, avoid tightening them beyond their tolerance point, something that will ensure its longevity for excellent operation through the years.
Friction Knob



The friction knob contrary to the other three knobs is very small, but that is totally understandable given its purpose.
It would be very easy to accidentally change the selected friction adjustment in case it was bigger or was more protruding, and thus resulting in hitting the camera when the main (ball lock) knob is unlocked, or not locked properly.
However, I found a little confusing in the beginning that it is not so clear where the knob is pointing (check image below).
I also did a double check on the included manual just in case I've missed something, but no luck.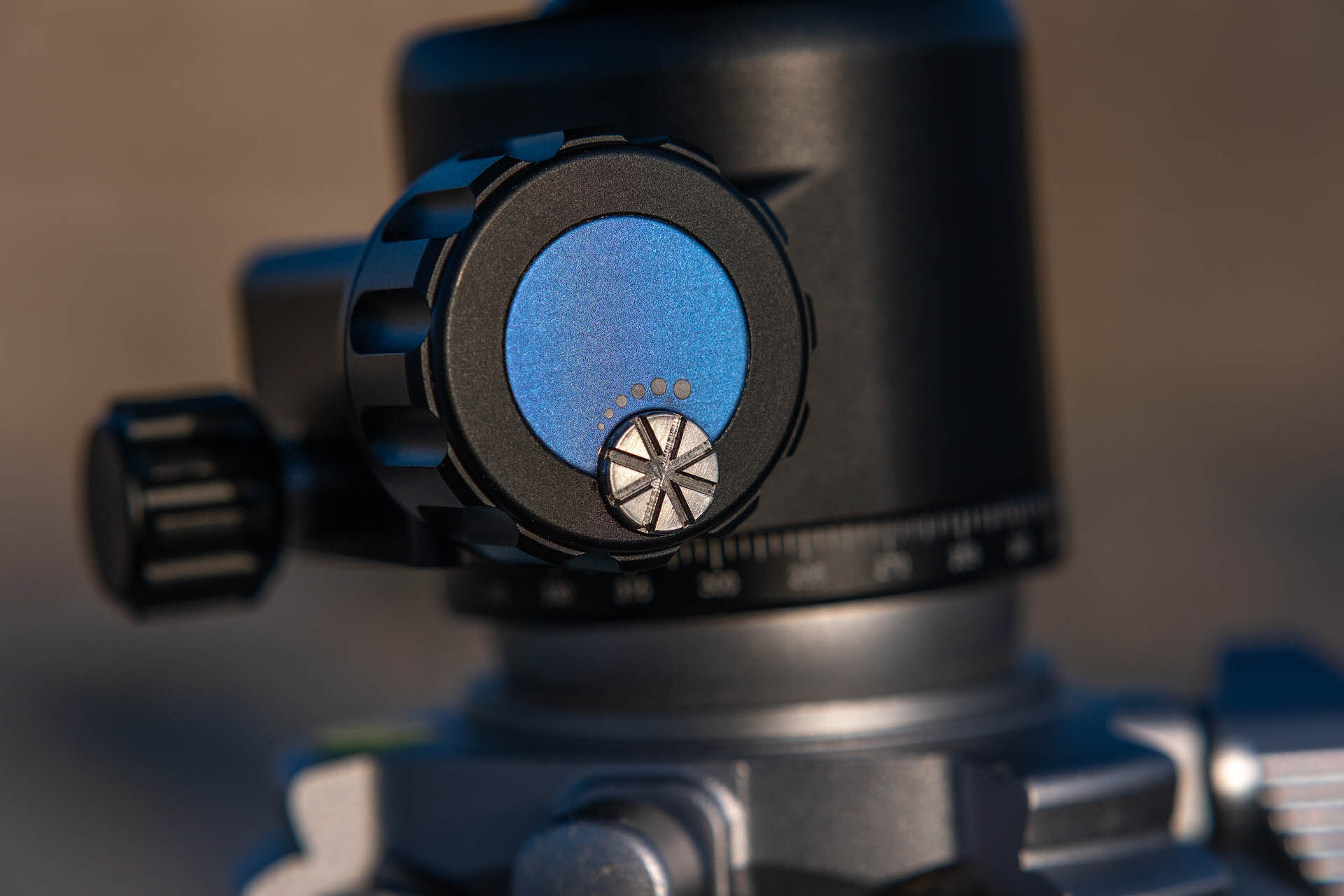 Technical Specifications
Brand: Slik
Model: PBH-45LP
Type: Ball-Head
Load Capacity: 20 kgs
Height: 81mm
Weight: 493gr
Ball Diameter: 45mm
Base Diameter: 58mm
U-Shaped Drop Notches: 2
Size of Camera Platform: 38x63mm
Arca-Swiss Compatible Quick Release: Yes
Tripod Mount: U1/4 (with U3/8 screw adapter)
Country of Origin: Japan
Handling & User Experience
One of the more important features of the Slik PBH-45LP ball-head can be identified directly in the last two letters of the model name: LP.
LP stands for Low Profile and these type of ball-head offer several advantages over conventional type ball-heads.
Some of these advantages are:
A lower center of gravity, as the camera is positioned closer to apex, improving overall stiffness.
The low profile design allows the usage of a larger diameter ball without increasing the overall head size.
A larger ball provides better overall grip, increased stability and better weight (load) distribution/handling.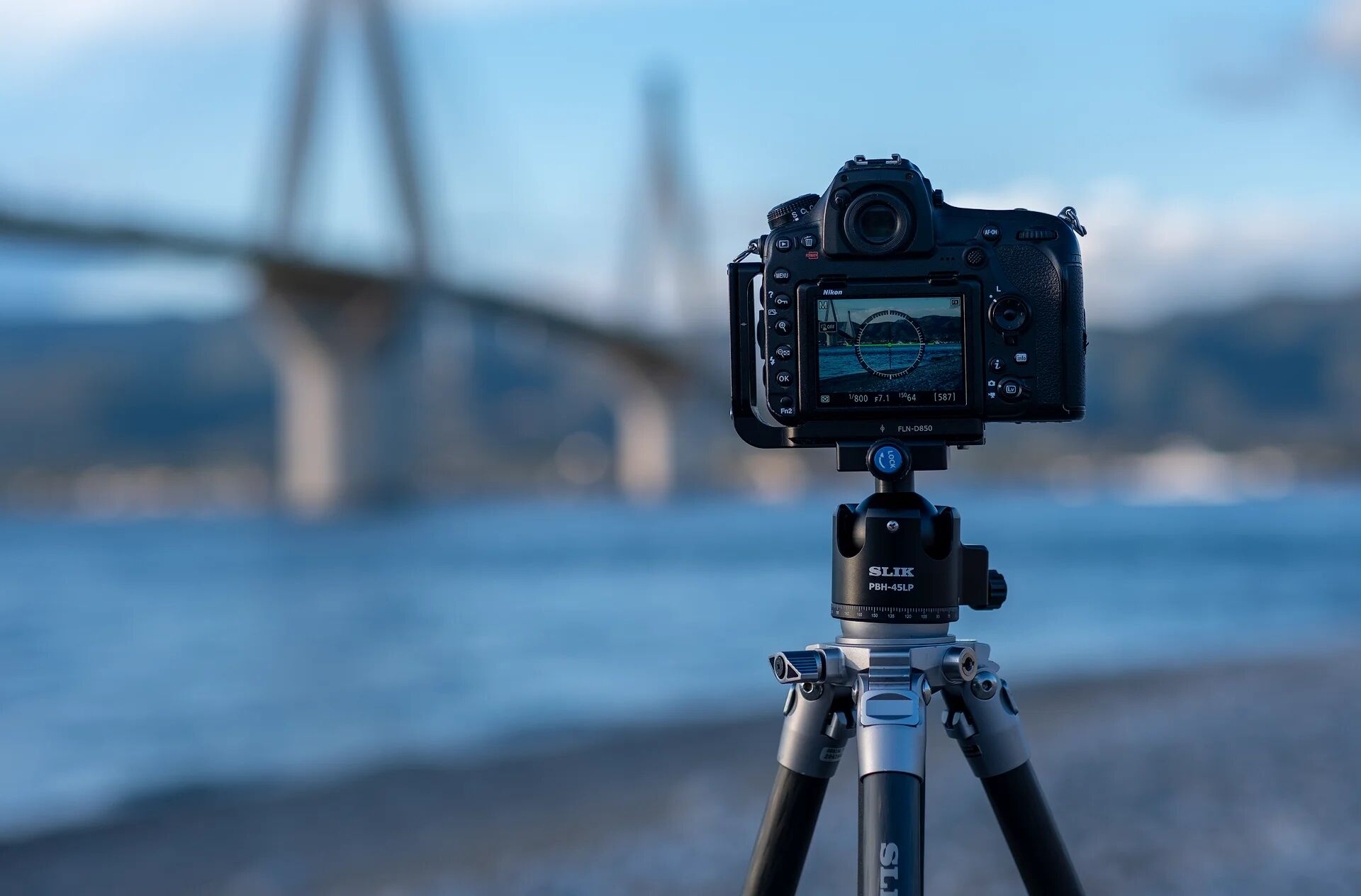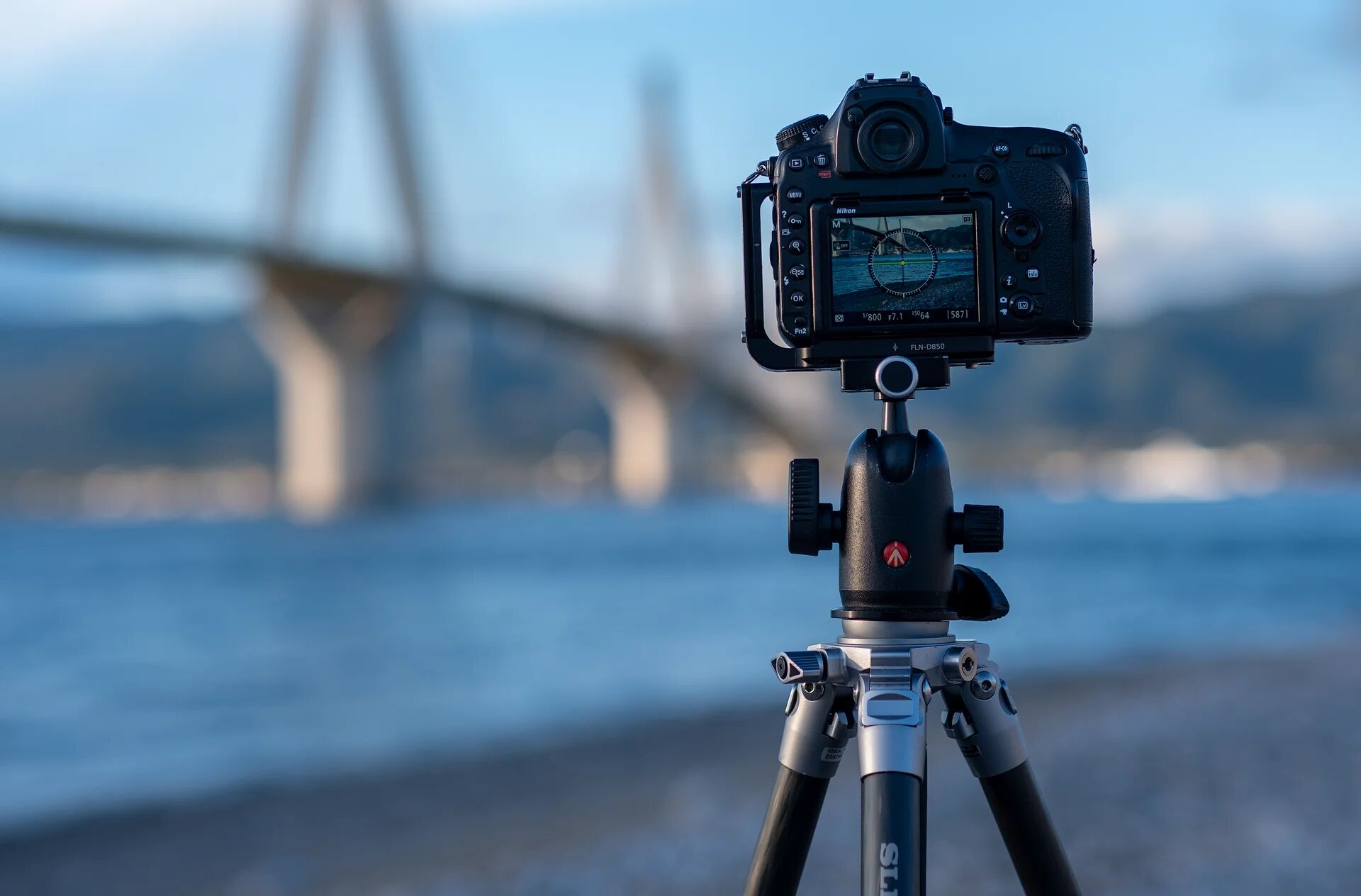 Stability
This is one of the most crucial things to check in a tripod & (ball)head combo, how stable it can be out in the field.
If it can tolerate sudden wind gusts, especially if a long telephoto lens is being used.
In my tests, the low profile design indeed provided better stability compared to a conventional ball-head, tolerating the sudden gusts of wind as I was near the sea for the test.
For the record, I used a Fujifilm X-H2s camera with a Tokina SZ 500mm lens on a Slik Pro CF-834 tripod.
The Slik PBH-45LP ball-head was compared to a Manfrotto 498RC2 ball-head.
In Body Image Stabilization (IBIS) was turned off.
Footage recorded via an Atomos Ninja V that was mounted on camera hot-shoe.
Personal Thoughts
I have used many tripod heads and ball-heads so far in my photographic journey, from some very expensive ones to Chinese rip-offs, and from my experience so far, I believe that if you want to be serious in your photography work (no matter if you are an amateur or pro), you have to invest in a good tripod head at some point (and obviously in a good tripod).
The Slik PBH-45LP ball-head has all the characteristics that I need for nearly every possible shooting scenario* (*except when a dedicated fluid video head is absolutely required).
It has the perfect size and weight that means that I can carry it easily on my camera backpack while hiking, but also to be certain that it will steadily and safely hold my camera and lens setup at any time.
It is the ideal partner of my favorite Slik Vari CF-704 tripod in terms of size, weight and specs, and I'm going to use this combination a lot in the coming projects and photo-shootings.
PS – I don't know if it is possible, but I would love to have fluorescent bubble levels at some point on my ball-head that would help me level my camera in low light scenarios like for example in astrophotography!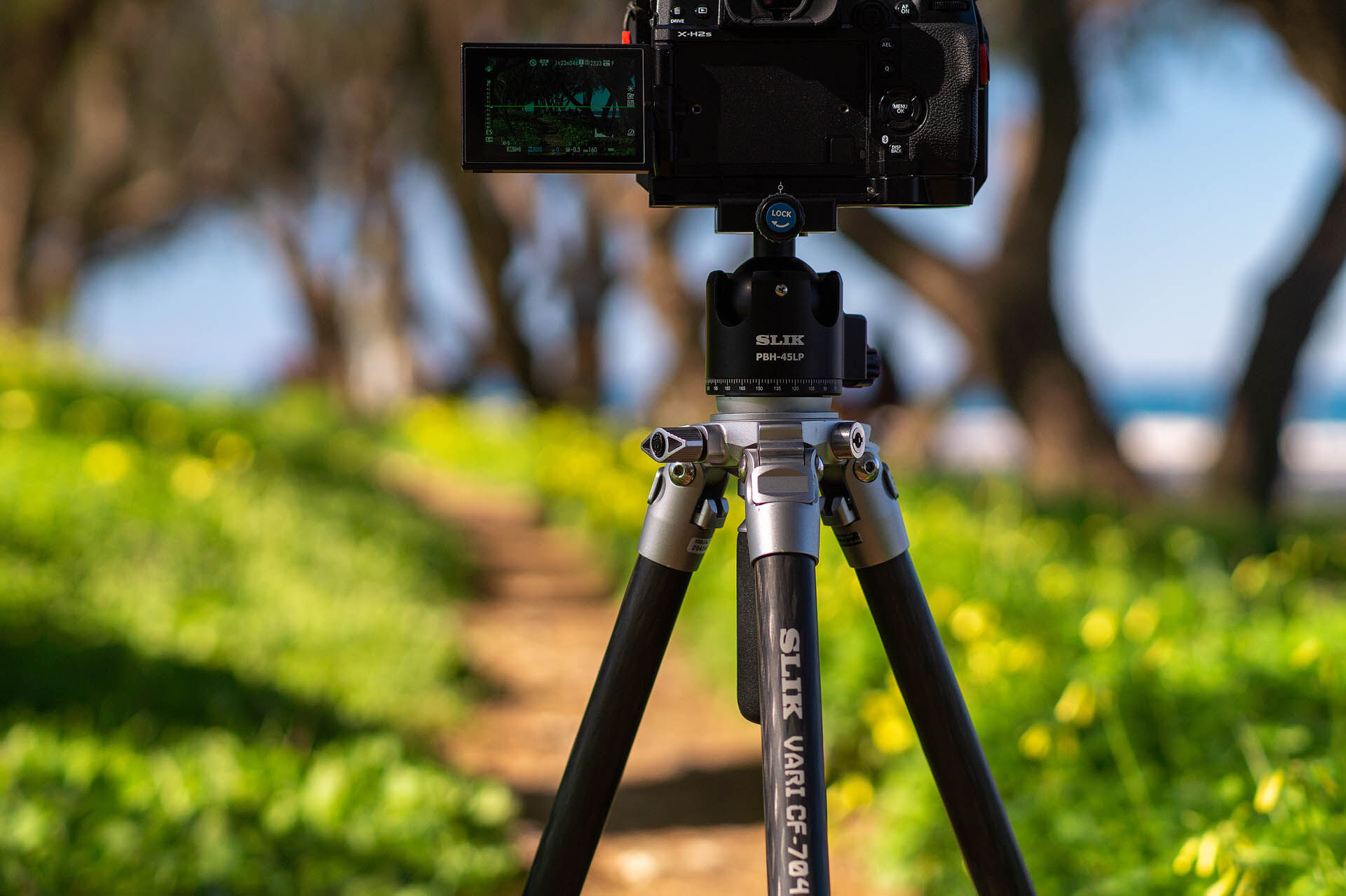 Ratings
| | |
| --- | --- |
| Build Quality: | (9.3 / 10) |
| Handling: | (8.8 / 10) |
| Height/Size: | (9.1 / 10) |
| Weight: | (7.9 / 10) |
| Load Capacity: | (9.0 / 10) |
| Stability: | (9.3 / 10) |
| Features: | (8.2 / 10) |
| Price: | (8.2 / 10) |
| Average: | (8.7 / 10) |
Want to get notified when a new review is published?
Consider subscribing to my Newsletter!
..That I used three (3) Slik Tripods for the production of my award-winning film "Into The Mountains"?
Find more info link!
*Slik tripods and ball-heads can be tested thoroughly on my Mountains Experience Landscape Workshop!*